Former 'Smallville' Star Allison Mack Tied to Sex Cult Arrest
Former 'Smallville' Star
Member of Alleged Sex Cult ...
Watches Cops Bust Leader
Former "Smallville" star Allison Mack chased down Mexican cops as they carted away an alleged sex cult leader, and she might be the next one to be thrown behind bars.
It's a bizarre story ... Mexican officials took Keith Raniere into custody in Puerto Vallarta, where he fled last year. Raniere co-founded a purported self-help group called Nxivm. Authorities now believe the group is a cult which brands women with Raniere and Mack's initials and forces them into sex slavery.
Mack, who played Chloe Sullivan on "Smallville," is believed to be second-in-command to Raniere.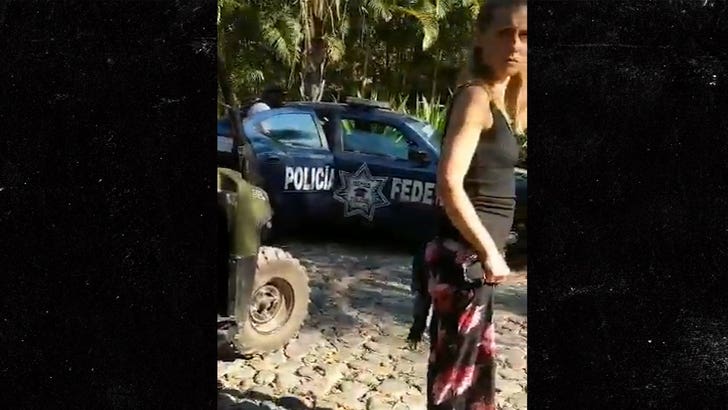 MARCH 2018
Frank Parlato
Former Nxvim publicist Frank Parlato blew the whistle on the group last summer, and got video of Mack standing by helplessly on Monday as Mexican cops arrested Raniere.
He's been extradited to the U.S. to face charges for sex trafficking and conspiracy to commit forced labor.