Bernie Sanders Happy to Have Cardi B Join Fight for Social Security
Bernie Sanders
Happy to Stand with Cardi B ...
Social Security Needs Her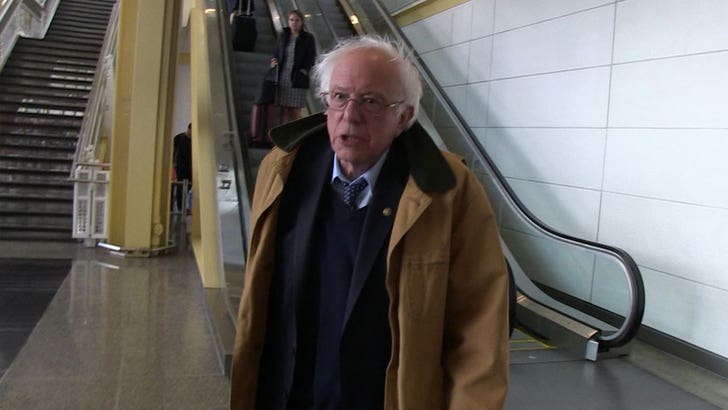 TMZ.com
Cardi B standing shoulder to shoulder with Sen. Bernie Sanders -- something he'd love to see if she's serious about her love of the Social Security Administration.
We got the Vermont senator Thursday at Reagan National Airport in D.C., and asked him about Cardi dropping some knowledge. She shouted out President FDR in a GQ interview, and called him the real 'Make America Great Again' prez for starting Social Security.
Bernie seemed impressed Ms. Bodak Yellow was down for the cause. He told us he'd love to see her get more involved.
Cardi and Bernie rallying together on Capitol Hill? Oh, God please!