'NSYNC Reunites to Get Their Star on Hollywood Walk of Fame
'NSYNC
Reunites for Walk of Fame ...
Draws HUGE Crowd!!!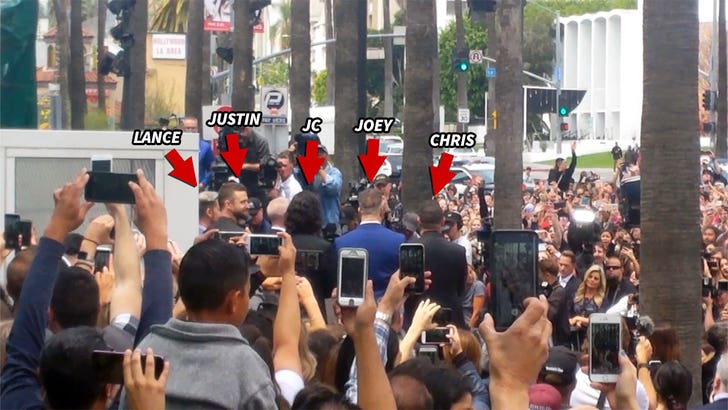 TMZ.com
'NSYNC getting a star on the Hollywood Walk of Fame Monday looked a lot like Times Square outside 'TRL' circa 2000 -- hundreds of screaming fans trying to catch a glimpse.
Lance, Justin, Joey, Chris and JC reunited for the first time in nearly 2 years at the unveiling of their star. The last time they were all together was a couple of years ago at JC's 40th birthday bash. The timing was perfect, since Timberlake is in L.A. for his current tour.
Their fans are clearly as passionate as ever -- despite no new music from the guys since 2001 -- and packed both sides of the street for the ceremony ... which is NOT common for these events.
The 'NSYNC faithful didn't get a performance, but Ellen DeGeneres and former 'TRL' host Carson Daly pumped up the crowd with introductions.