Paris Hilton Loved Meghan and Harry's Royal Wedding and Her Veil
Paris Hilton
I'm Ready to Unveil the Truth
Meghan's Getup was Awesome!!!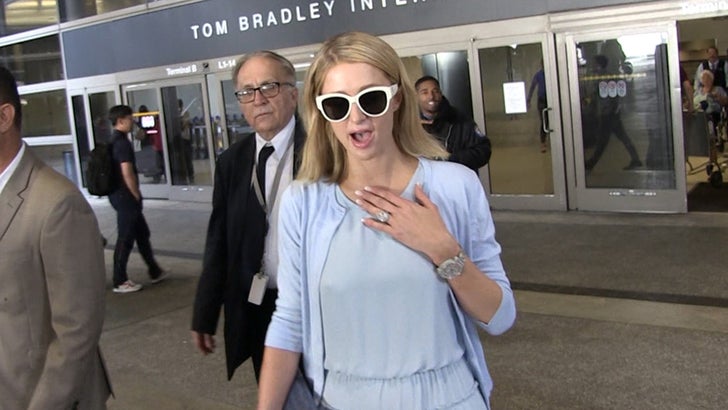 TMZ.com
Meghan Markle's haute couture Givenchy wedding dress wasn't the showstopper of the Royal Wedding, it was her 16-foot veil, according to Paris Hilton.
We got Paris at LAX over the weekend fresh off the plane from the Cannes Film Festival where she raised a ton of cash for charity and asked her what she thought of the Royal Wedding. Paris, who got engaged to fiance Chris Zylka over New Years, didn't have anything to say about the dress, but the veil was a different story.
Markle wore a tiara from Queen Elizabeth with the veil which was decorated with flowers from all 53 countries in the British Commonwealth along the trim. Markle also added the California Poppy, the State flower of California. The veil reportedly took hundreds of hours to make.
It'll be hard to top, even for Paris.