Wiz Khalifa Says Le'Veon Bell's His Studio Buddy, Collab in the Works??
Wiz Khalifa
Le'Veon Bell's My Studio Buddy
... Collab in the Works??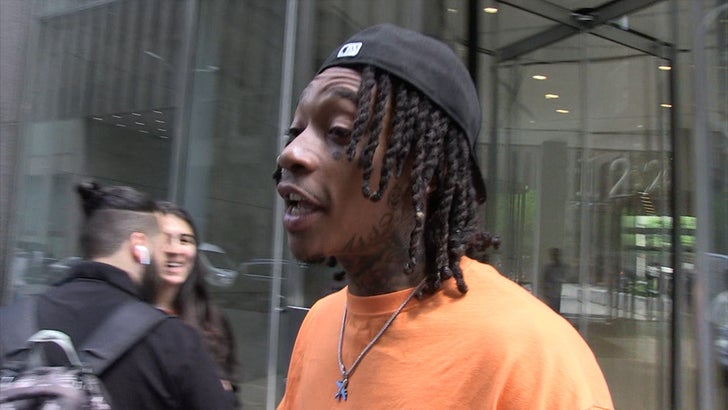 TMZSports.com
Wiz Khalifa says he's been spending a lot of time in the recording studio with Le'Veon Bell ... and that can only mean one thing, right?!
TMZ Sports spoke with Wiz about the Pittsburgh Steelers superstar ... and the "Captain" spitter says Bell's been hangin' around the ID Labs studio a lot lately
So, there are 2 possible explanations for this -- either Bell's getting 1-on-1 sessions with one of the biggest names in the game, or they're working on a project together.
Either way, we're for it.