Michelle Obama Does Bev Hills Power Lunch with Kerry Washington
Michelle Obama
Lunch with Kerry Washington ...
It's Handled!!!
We got the former First Lady and the ex-"Scandal" star leaving the Bev Hills hot spot Thursday afternoon -- eat your heart out, Shonda Rimes.
The meeting is more proof Michelle's instantly become a big-time player in showbiz ... on the heels of the Obamas' deal to produce content for Netflix.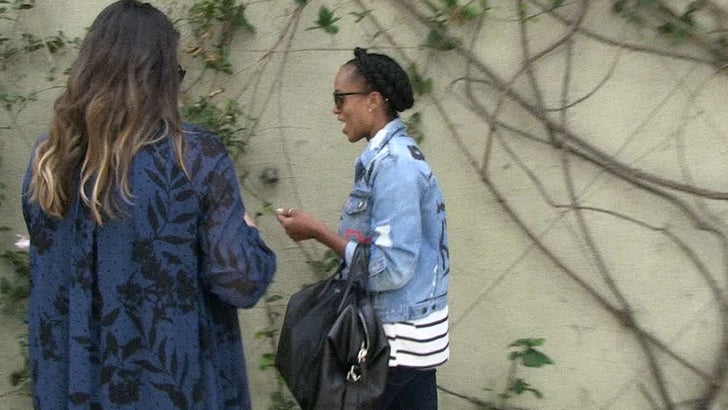 TMZ.com
We asked Kerry if Michelle got her to sign on the dotted line for a project. Her answer was coy, and therefore ... interesting.
More evidence they were trying to keep the meeting on the DL -- they pulled the classic Hollywood move of leaving through separate exits. Michelle went out the front door, interestingly ... while Kerry slipped out the back.
We got Mrs. O earlier this month doing another power lunch in Venice, CA. No word who she wooed that time, but it's now clear ... the Obamas are making moves.