Dikembe Mutombo's 6'9" Son Wants To Go To UNC, NOT Georgetown
Dikembe Mutombo
Finger Wags His Own Son!!
You Wanna Go to UNC Over Georgetown?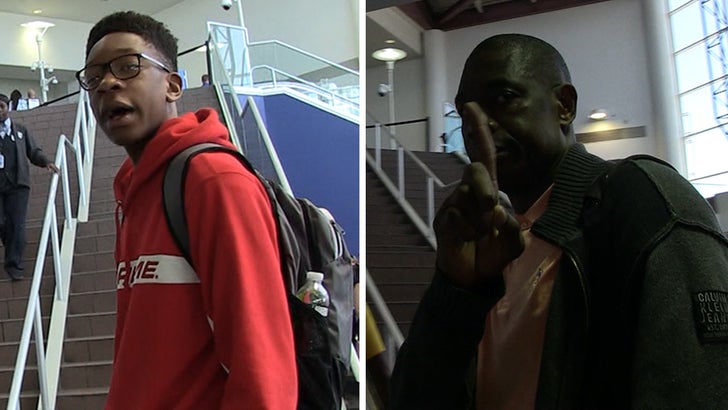 TMZSports.com
Dikembe Mutombo is a Georgetown basketball legend, and one of the biggest supporters of the Hoyas you could ever imagine, so you'd figure his HUGE son would be destined for bball in D.C.
We got Mutombo out at LAX with his son 15-year-old Ryan Mutombo, who AT 6'9" is already making some noise on the prep basketball scene.
"They can go to Georgetown."
But, then we ask Ryan where he wants to go, and he didn't hesitate to stab Pops in his long-ass back with two words ... "North Carolina."
Dikembe's response? HE DROPPED THE FINGER WAG AT HIS OWN KID!!!
Don't worry, he's still got 3 years to recruit Ryan over ...