Prank Call to President Trump Shows Bigger Issues, Says 'Stuttering John' Melendez
'Stuttering John' Melendez
If I Duped the Prez, So Did Russia!!!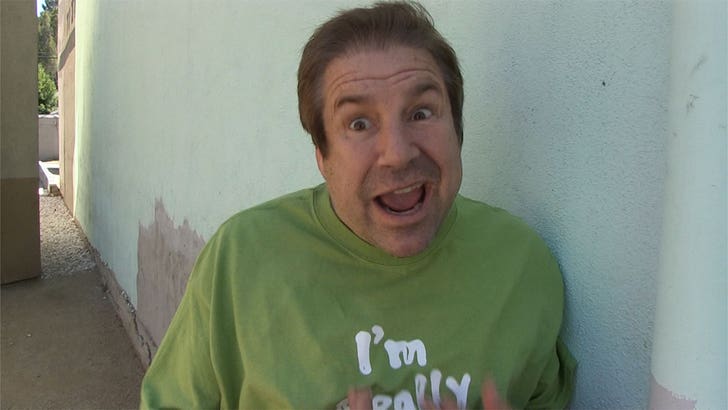 TMZ.com
President Trump ought to be ashamed of how easy it is for anyone -- maybe even the Russians -- to infiltrate the White House ... so claims "Stuttering John" Melendez who says he did exactly that.
We got John out in the San Fernando Valley Sunday and talked to him about the prank call heard 'round the world. ICYMI ... John -- a former fixture on the 'Howard Stern Show' -- prank-called the White House by posing as Sen. Bob Menendez. John says the Prez's son-in-law Jared Kushner himself patched the call through, allegedly connecting the comedian with 45 who was aboard Air Force One.
John -- who also claims his prank call triggered a visit from Secret Service over the weekend -- says, at the very least, he's exposed a huge security gap within this White House, which has reportedly been scrambling to figure out how this happened.
Check it out ... John's adamant heads gotta roll for this.