Scott Pruitt Resigns as Head of the EPA After Restaurant Confrontation
EPA Honcho Scott Pruitt
Resigns After Restaurant Confrontation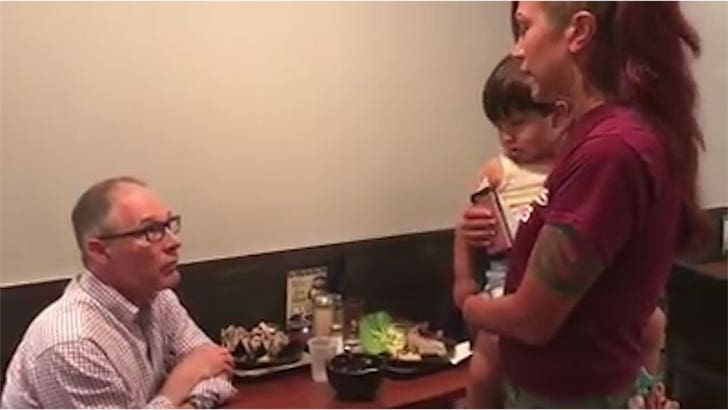 KRISTIN MINK
President Trump just lost another cabinet member -- Scott Pruitt, head of the Environmental Protection Agency, is resigning after getting a taste of what Sarah Huckabee Sanders went through at Red Hen.
The President announced Thursday he'd accepted Pruitt's resignation and thanked him for doing an "outstanding job" -- but many people didn't see it that way ... including the teacher who confronted Pruitt Monday at a D.C. area restaurant.
While holding her 2-year-old son, the woman told Pruitt he should resign after a slew of controversies. He's been accused of spending too much on personal security, asking aides to help with his wife's job search ... and trying to secure a used mattress from the Trump International Hotel for his own use.
I have accepted the resignation of Scott Pruitt as the Administrator of the Environmental Protection Agency. Within the Agency Scott has done an outstanding job, and I will always be thankful to him for this. The Senate confirmed Deputy at EPA, Andrew Wheeler, will...

@realDonaldTrump
The confrontation clearly got to Pruitt. In his resignation letter he said, "The unrelenting attacks on me personally, my family, are unprecedented and have taken a sizable toll on all of us."
Mr. Trump says Deputy Director Andrew Wheeler will take over for Pruitt.