Heat's Dion Waiters Says 'East Is Wide Open' Now That LeBron's Out!
Heat's Dion Waiters
'East Is Wide Open'
... Now That LeBron's Out!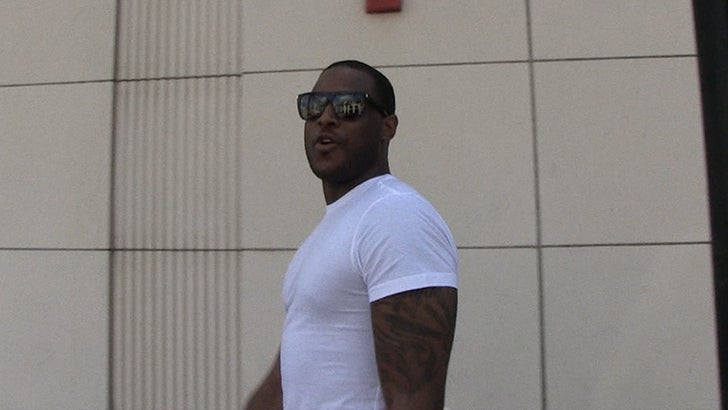 TMZSports.com
Miami Heat star Dion Waiters says his squad is a serious contender to win the NBA's Eastern Conference next season now that LeBron James is gone ... telling TMZ Sports, "We coming!"
"This year, the East is wide open," Waiters says ... "So, why not us?!"
Speaking of LeBron, Waiters played on the Cavs back before LeBron returned for his 2nd stint in Cleveland ... so we asked if he had any advice for the new LeBron-less Cleveland team.
"Man up!!! You know, it's a great opportunity for some of the young guys to go out and try to prove themselves. This is the opportunity you look forward to!"
And with young talent like Cedi Osman and Collin Sexton burning up the NBA summer league -- they should take Dion's advice to heart.
One last thing ... we also asked Waiters how he's recovering from his ankle surgery -- and Heat fans are gonna love his answer.