Charles Barkley Says LeBron Can't Save Lakers Alone, 'Won't Win Next Year'
Charles Barkley
LeBron Can't Save Lakers Alone
... 'Won't Win Next Year'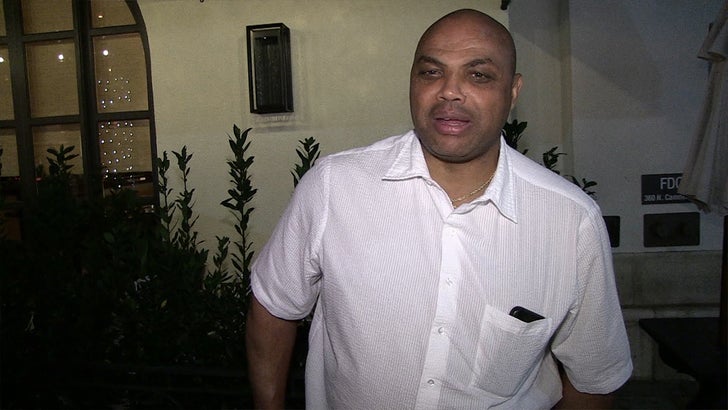 TMZSports.com
Don't plan the victory parade just yet.
The NBA legend was leaving Madeo in Beverly Hills on Tuesday when he hit Lakers nation with a cold, hard dose of reality -- LeBron James can't single-handedly save the Lake Show.
"He not gonna win next year," Barkley told our guy ... "Stop it, dude."
Barkley says Lebron's a great player, but they need to get better -- and tells TMZ Sports Magic Johnson needs to continue building out the roster and bringing in top talent before they can contend with the Warriors.
And, here's more Lakers dream-crushing -- Barkley says there's NO WAY IN HELL Kobe Bryant's coming out of retirement to play in the NBA.
But, he isn't ruling out a return to professional basketball ...