'Rugrats' Voice of Angelica Pickles Gets Call, Likely to Return for Reboot
'Rugrats' Actor Cheryl Chase
Angelica Pickles is Coming Back!!!
Looks Like I Will Be Too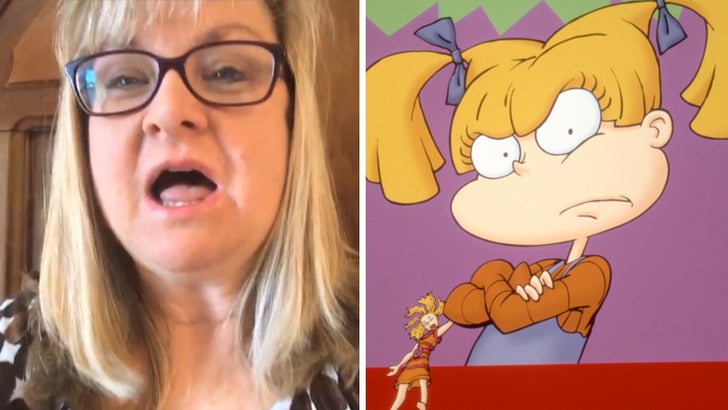 TMZ.com
Nickelodeon is rebooting "Rugrats" for a new generation of kids, and it sounds like the woman who played Angelica Pickles for years is coming back as well.
We spoke with voice actor Cheryl Chase -- who voiced Angelica for over 9 seasons -- not long after Nick announced the baby gang was being brought back for a new 26-episode season as well as a CGI movie.
Cheryl says she's obviously down to reprise her role and, appropriately ... Nickelodeon has already reached out to her to say they'll be in touch very soon. The show is reportedly still in the early stages of development, and a cast has yet to be confirmed.
She doesn't say for sure she's got the job locked -- but, c'mon ... she's got it locked. No pressure, but we better hear EG Daily's voice too when the reboot drops.