Judge Jeanine Pirro Slams Whoopi and 'The View' for Mistreating Her
Judge Jeanine Pirro
I Got Treated 'Less Than Human'
By Whoopi and 'The View' Crew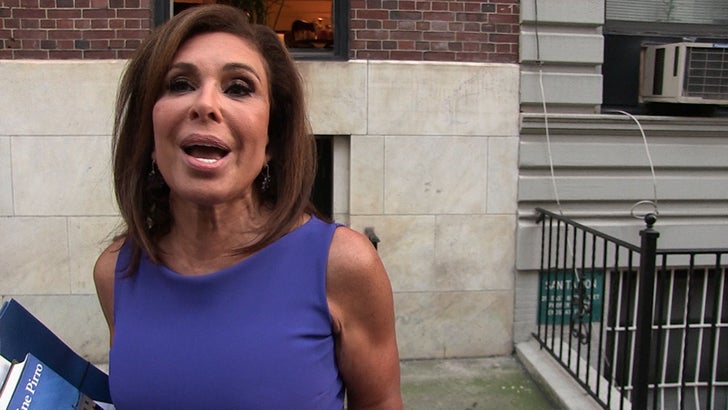 TMZ.com
Judge Jeanine Pirro doesn't say she regrets going on "The View" -- even though it ended in a shouting match -- but it doesn't seem like she's in a hurry to go back either.
We got the Fox News star in NYC Thursday and asked about her highly contentious appearance on the talk show earlier in the day, which got especially heated with Whoopi Goldberg.
Jeanine tells us she can handle debating people with opposing views -- even if she's outnumbered ... but says she's got a big problem with getting an invite to talk and then being treated like garbage.
As for Whoopi, the judge doesn't have much more to say other than what was said during their showdown and, as she points out ... it probably wouldn't resolve much anyway.
Now get out of the way ... Jeanine's got places to be.