Swae Lee Shouts Out Bodyguard Who Saved Slim Jxmmi from Stage Crasher
Swae Lee
Our Hired Muscle's Best in the Game
... So is My Fashion!!!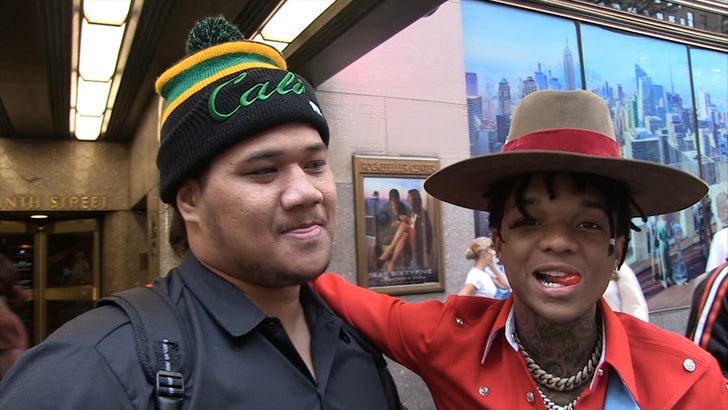 TMZ.com
Swae Lee's making a statement with his fashion and his security -- no one comes close to him, on both fronts.
We got one half of Rae Sremmurd leaving Rockefeller Center Wednesday and hit him up about getting bum-rushed onstage by a fan last weekend in Ottawa. Swae quickly gave his hired muscle major props for saving Slim Jxmmi with a nasty NFL-style tackle.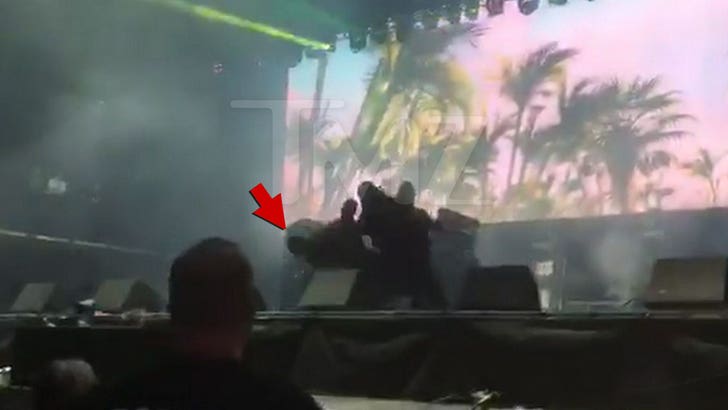 TMZ.com
Swae's outfit also stopped our guy dead in his tracks. The rapper tells us what he's wearing is fashion as we know it ... and we dig it!! With all this success, he admits sometimes security's gotta protect them from civilians.
Still, he's thinking about the future and told us he thinks hologram concerts could be their thing ... 'cause why wait until you're gone.