Destiny's Child Michelle Williams Looks Happy After Treatment for Depression
Destiny's Child Michelle Williams
All Smiles After Treatment for Depression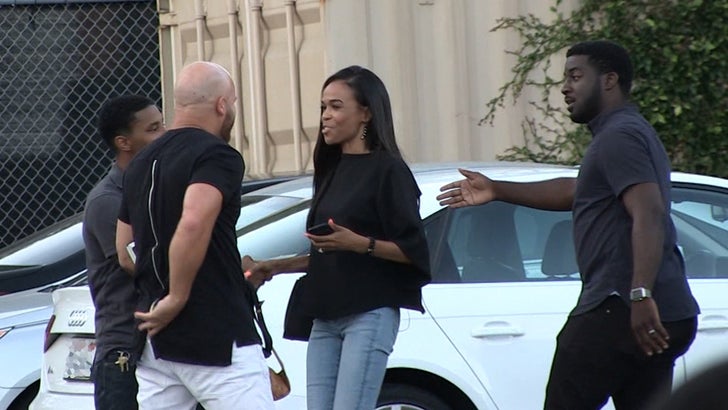 TMZ.com
Michelle Williams of Destiny's Child had a pep in her step the day after her birthday ... and not long after she received treatment at a mental health facility.
We got Michelle and her fiance, Chad Johnson, out Tuesday night and she looks great. It's the first time we've seen her out since we broke the story last week she checked herself into a mental health facility for depression.
Michelle turned 38 Monday and our camera guy wasn't the only one to wish her HBD. Kelly Rowland also gave her a shout-out on Twitter, but not before Michelle posted on Instagram a few days earlier, "I feel the [love]. I just wanted to let you guys know I'm better!"