British Couple Has Sex in Park, Busted by Angry Cricketers
Sex in the Park
The British Are Coming!!!
And People Are Pissed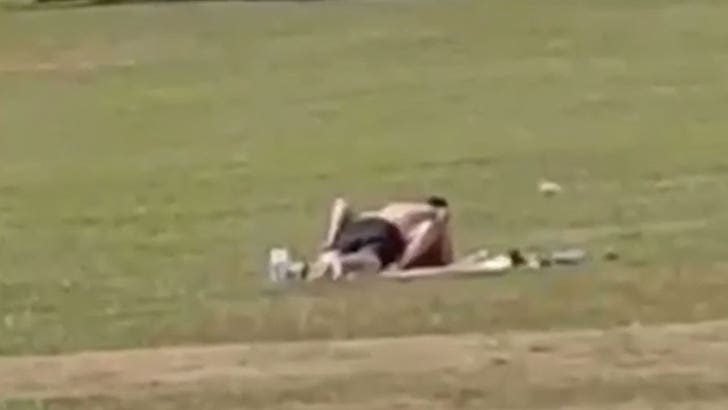 THE SUN/MEGA
As the saying goes, the best laid plans of horny men often go awry -- or something like that, but this video of a bare-assed British dude banging his chick in a busy park ... definitely applies.
In the video, shot over the weekend in Leeds, England, you can hear a concerned citizen calling the police to report the guy's failure to Brexit his GF ... within yards, apparently, of a cricket match.
Once the players noticed, a violent case of coitus interruptus went down. One guy ran over and put an end to the bangers and mash ... by slapping the BF in the face multiple times.
More than a handful of parkgoers called cops, but in the end it looks like the cricketers handled it just fine.