Johnny Manziel In Concussion Protocol, Blames Complications from Rx Meds
Johnny Manziel
In Concussion Protocol ...
Blames Complications from Rx Meds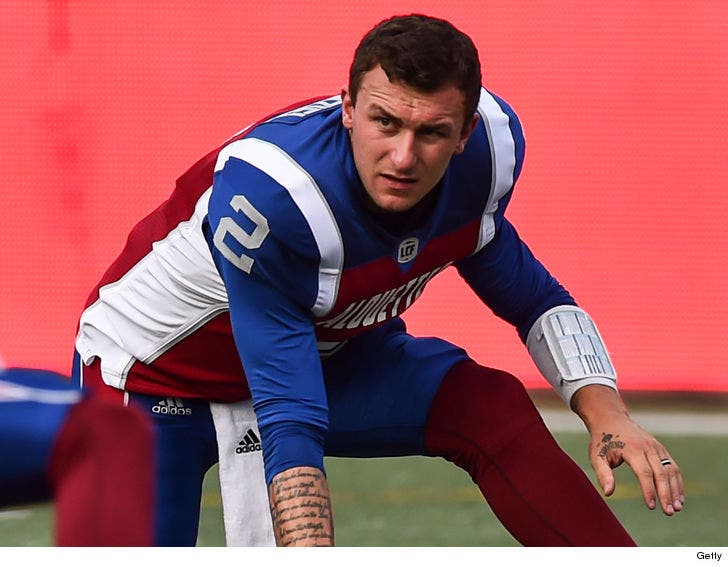 Breaking News
The Montreal Alouettes have placed Johnny Manziel in the concussion protocol following a massive hit he took on Saturday -- though the QB says it's Rx medication that's making him feel off.
Manziel took a monster shot at the goal line in Saturday's game against the Ottawa Redblacks -- his body went limp, he fumbled the ball and looked woozy after the play. However, he stayed in the game.
Manziel missed practice on Tuesday and Wednesday and now the team has issued a statement saying the QB has medical concerns.
"On Tuesday morning Johnny Manziel mentioned to our medical staff that he felt symptoms that could be associated with the prescribed medication he uses for a previously diagnosed medical condition."
FYI, Manziel has previously stated that he takes medication for bipolar disorder.
However, it's clear the team believes Manziel's condition may not be solely related to the meds -- suggesting he may have suffered a concussion in Saturday's game.
"In view of the hit he received on Saturday and the potential mitigating side effects of his prescribed medication, the Alouettes medical staff has placed Manziel under the CFL concussion protocol for further observation and precautionary reasons."
"Manziel will be closely observed and assessed over the next few days."
Montreal doesn't play again until Saturday -- but it doesn't seem like he'll be playing.