Steve Wozniak & Real-Life 'Molly's Game' Ringleader Face Off in Poker
Steve Wozniak
Who Needs Apple?
This Pi(l)e's Mine!!!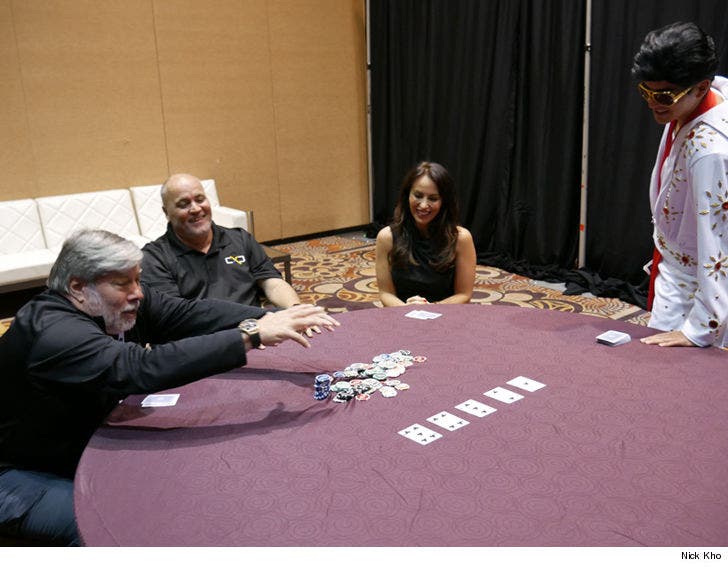 EXCLUSIVE
Steve Wozniak went up against the real-life "Molly's Game" ringleader, but the look on his face says it all ... he can win the pot like the best of 'em.
The Woz and Molly Bloom spoke at the cryptocurrency convention, ChainXChange, at the Mandalay Bay in Las Vegas, but had a meeting of the poker minds backstage before going onstage.
If you're unfamiliar with Molly ... she's a badass. Molly's the inspiration for Aaron Sorkin's first film as a director. He also wrote the script to the flick starring Jessica Chastain as Molly.
We're told the meeting between Wozzy -- an avid poker player -- and Molly played out more like a mutual admiration society. And, for the record ... no real money changed hands ... it was all in fun.
Probs why Molly played it so cool.