Poker Champion Antonio Esfandiari To Box Kevin Hart, For Real!
Poker Champ Antonio Esfandiari
Boxing Kevin Hart
... For Real!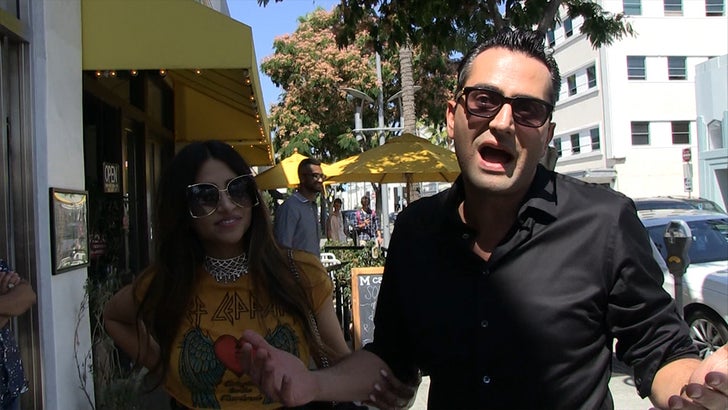 TMZSports.com
Kevin Hart is set to step into a boxing ring with poker champ Antonio Esfandiari in March ... and there will be legit money on the line in the fight -- Antonio tells TMZ Sports.
First ... some backstory. Hart and Esfandiari have been solid friends for years -- having played in poker tournaments together every now and then.
Sooo ... when we got the 39-year-old card player leaving M Cafe and he liked the fact that our photog recognized him ... he gave us "some juice" on his friendship with the comedy icon.
"Kevin Hart and I were playing the other day, we were hanging out ... and somehow boxing comes up," Antonio tells us.
"So, we made a bet. And, in March, around March, we are going to box in a ring."
Antonio then revealed he's getting 35-to-1 odds in the bout ... mostly 'cause he plays with cards all day while Kevin's "in better shape," "he's an athlete," and "he's fast as hell."
Esfandiari wouldn't tell us how much cheddar is on the line ... but, Antonio is worth a reported $20 mil, while K. Hart's worth $57 million -- soooo, stakes are probably pretty high.
Good luck with the training!