Viola Davis Endorses NY Congressional Candidate Alexandria Ocasio-Cortez
Viola Davis
Alexandria Ocasio-Cortez
Is the One to Fix Race Relations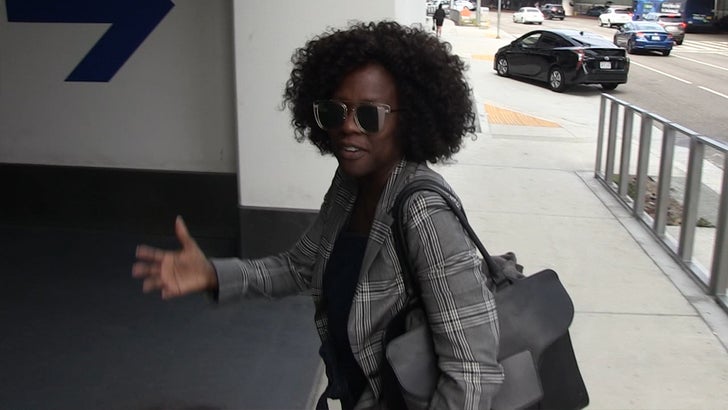 TMZ.com
Viola Davis has one person in mind when it comes to improving race relations in the country -- and she's a new, young face in politics who could soon be in congress.
We got the 'How to Get Away with Murder' star Sunday at LAX and asked who she thought might be the next champion of our time, especially when it comes to easing racial tensions ... which seem to be at a bit of a boiling point lately.
She nominates Alexandria Ocasio-Cortez, who just won the Democratic primary in New York and earned a spot on the midterm election ballot for NY's 14th district. Viola's reason ... she's young and hip, man! Ocasio-Cortez just turned 28 last year, so ... Viola's not wrong.
Ms. Keating doesn't elaborate much beyond the age thing, but Ocasio-Cortez is being touted as the next Bernie Sanders ... and a grassroots favorite come November.
Let's just call them mildly hot takes.