O.T. Genasis Says Eminem Shouldn't Respond to Machine Gun Kelly's Diss
O.T. Genasis
Eminem Shouldn't Hit Back at MGK ...
Stop the White-on-White Crime!!!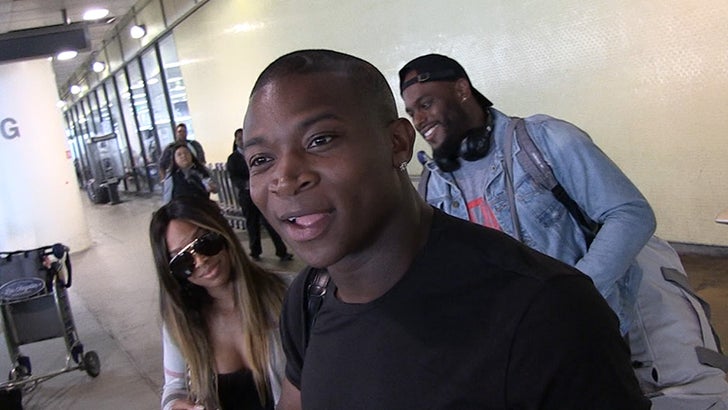 TMZ.com
We got the "Too Blessed" rapper Tuesday at LAX where he weighed in on the surprise feud that erupted over the weekend, when Em dropped a surprise album and took shots at MGK for talking about his daughter in 2012. Kelly promptly fired back Monday with "Rap Devil."
Kelly's song was met with a lot of praise in the hip-hop community, and some say he's got the upper hand in the war of lyrics for now. Naturally, a lot of folks are wondering if Slim Shady's gonna pull a Pusha T and go for round 3 ... but O.T. advises against that.
According to him, Eminem is the G.O.A.T. and has no business bringing himself down to Kelly's level considering their respective careers and legacy. That said ... he does want one thing to come to an end here. You gotta hear this one for yourself ... it's hilarious.