Chad Ochocinco's 'Dead Ass' Serious About Becoming MLS Goalie
Chad Ochocinco
I'm Training To Be MLS Goalie
... 'Dead Ass Serious'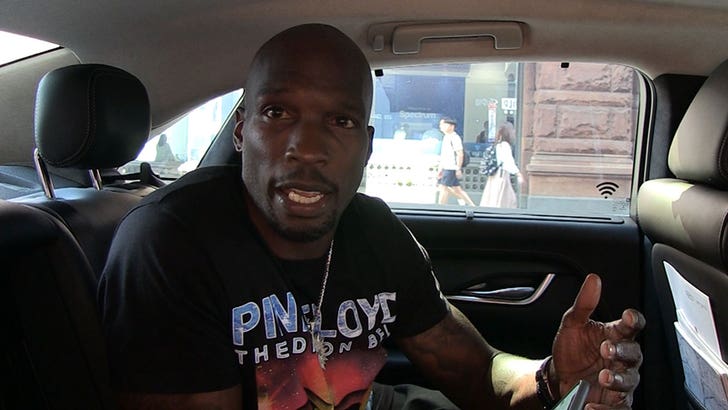 TMZSports.com
Chad Ochocinco's first go-around with the MLS didn't go so well ... but he's got a new plan to make the futbol league -- telling TMZ Sports he's coming back as a keeper!!
And, yeah, he says he's "dead ass" serious.
Remember ... Chad once tried out for Sporting Kansas City during the NFL lockout in 2011 -- and actually got in a reserve game ... but the MLS told him "thanks, but no thanks" afterward.
Now ... Chad's telling us he's got a new way to revive that soccer dream ... getting set to return to the pitch as a goalie for David Beckham's Miami club -- which kicks off its inaugural season in 2020.
"I really think I can be exceptional at goalie with the proper training for the next two years," Chad says.
"So, when Beckham has his team, I'm going to go try out for goalie. Period."
It makes sense ... dude is a freak athlete who caught everything that came his way as an NFL wideout for 11 seasons -- so why not?!
As for those doubting him ... Chad didn't give the haters a definitive "Kiss The Baby" -- but he did further explain to us why he's confident it'll all work out.