Earth, Wind & Fire Sings 'September' on Day Made Famous by Hit Song
Earth, Wind & Fire
Do You Remember?
Watch Us Sing 'September'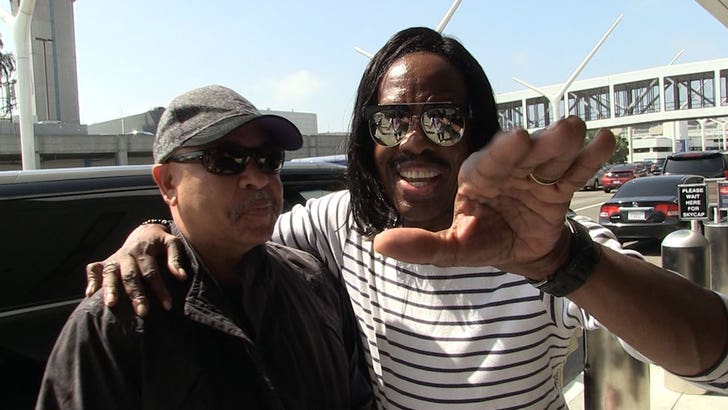 TMZ.com
It's the day made famous by Earth, Wind & Fire ... and only TMZ has video of band members Verdine White and Ralph Johnson singing an a cappella version of their epic, feel-good song.
We got Verdine and Ralph at LAX ... and they wasted no time blessing us with an abbreviated rendition of "September." It'll make you feel good.
It's the 40th anniversary of the timeless classic ... and Verdine and Ralph sound like they've still got it.
Yeah, the original version is great ... but there's nothing like live music.
Verdine and Ralph tell us why they circle this date on their calendar every year ... and what party holiday they're reminded of every September 21.
We also get the answer to the long-standing question ... what happened to water?
Happy Earth, Wind & Fire Day, everyone!