Yasiel Puig Terrifying Burglary Video Shows Scumbags Ransacking Bedroom
Yasiel Puig
Terrifying Burglary Video
Shows Scumbags Ransacking Bedroom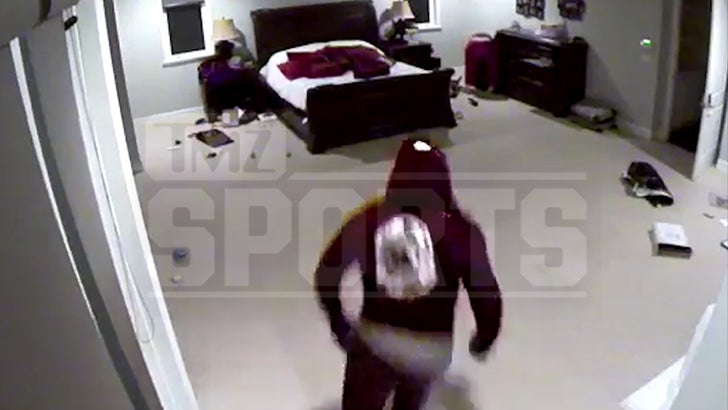 TMZSports.com
Here's frightening footage from INSIDE Yasiel Puig's bedroom -- capturing the moment two burglars raided the MLB star's L.A. home last week and ripped the place apart searching for his safe.
The footage was shot by a surveillance camera which appears to be hidden from the burglars. You can hear the alarm blaring in the background as the crooks tear through drawers looking for valuables.
After going under the bed and raiding the closet, one of the dirtbags locates Puig's safe on the side of the room and yells for his pal to come over and help him crack it open.
It proved too tough of a job -- and they fled the scene without being able to unlock it or boost it out of the house.
The burglary took place on Tuesday Sept. 18 -- while Puig was at Dodger Stadium taking on the Colorado Rockies. Seems the bad guys knew Puig would be out of the home.
As we reported ... it's the 4th time Puig's home has been hit in the past 2 years.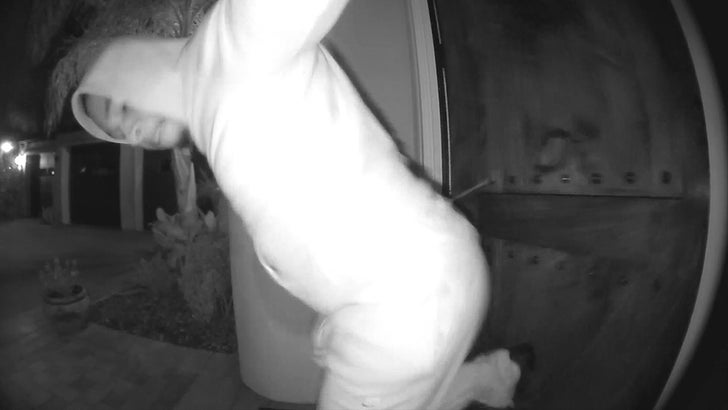 TMZSports.com
There's more security footage ... Puig's Ring system at his door captured the guys donkey kicking their way into the home before they made their way to the bedroom.
As we reported ... another unwanted visitor stopped off at Yasiel's crib just a few days ago, but luckily someone was home to intercept them and alert the authorities.