Justin Bieber Raps About Jesus on Hike and Praises Rapping Photog
Justin Bieber
Take a Hike Paparazzi
... And Then Drop Some Bars!!!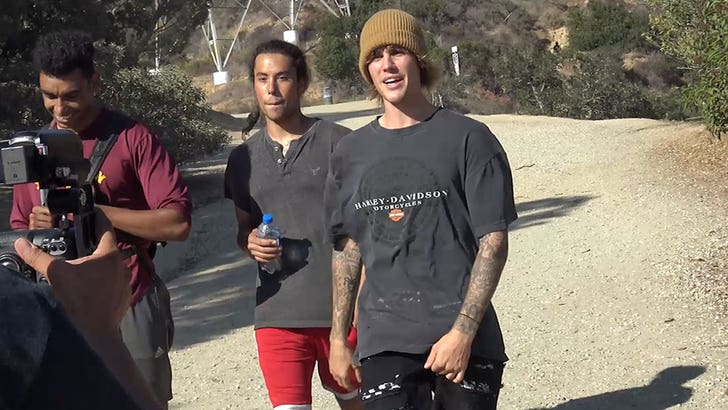 SplashNews.com
Justin Bieber and his friends went on a Jesus-laced hike Friday, and ended up in a rap battle of sorts with a photog.
It's pretty awesome ... JB and crew were in the bushes in the Lake Hollywood area of L.A., rapping about Jesus and The King. As they praised the Lord and walked down the hill, they challenged a photog to drop some bars.
Justin eyeballs the photog and labels him part of the Biggie/Tupac era, and then listens as the guy raps his owns verses.
He's pretty good, and Justin is pretty clearly duly impressed.