Killer Mike Forgives Bette Midler But Wants Her to Step Up for Black Women
Killer Mike
I'll Give Bette Midler a Pass
... But This is About Black Women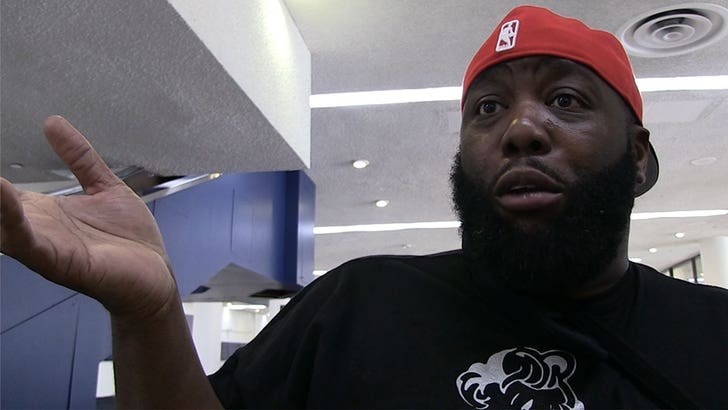 TMZ.com
Killer Mike says he can forgive Bette Midler for her racially insensitive and offensive tweet about women, but if she really wants to make up for it ... she needs to do more than talk.
We got the Atlanta rapper and activist at LAX and asked him -- despite Midler's very poor choice of words -- if there's truth to what she said about the struggles of women.
Mike says yes, Bette makes a solid point backed by history ... but he emphasizes that no group of people are treated worse than black women. He thinks if she really considers herself on their side like she says ... it's time for her to step up and do more.
As he puts it -- Midler needs to be a co-conspirator with black women, not just an ally.
Mike gives some suggestions on how she can get started too ... and even gives an example of how he learned to be an advocate for the cause from Jane Elliott, a white woman.
It's super interesting stuff ... check it out, Bette.