Cardi B and Nicki Minaj: First Face-to-Face at AMAs Since Shoe Throwing Incident
Cardi B, Nicki Minaj
First Face-to-Face Since Shoe Throwing
... NOT At AMA's
8:40 PM PT -- The AMA's have come and ended without the face-to-face many fans were hoping for ... and it's because Nicki wasn't there. A source close to Minaj had told us the rapper flew in to L.A. Monday for Tuesday's show and was getting ready just hours before it started. However, a production source tells us Minaj was never, at any point, scheduled to appear. Guess the showdown will have to wait.
Cardi B and Nicki Minaj will be on the same turf tonight for the first time since Cardi chucked her shoe at Nicki and ended up with a huge lump on her head ... TMZ has learned.
Both ladies will be attending the AMAs Tuesday night in L.A. -- Cardi's a scheduled performer ... but we've learned Nicki will be there too. It's unclear if she'll take the stage though.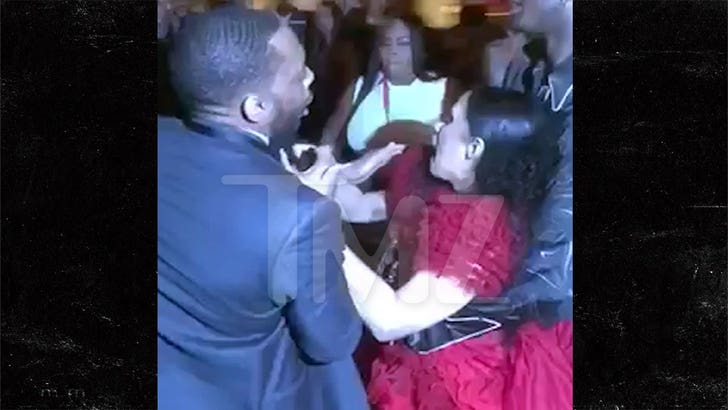 9/7/18
TMZ.com
As you'll recall ... the last time the rappers were in the same room together, Cardi beelined it for Nicki and hurled a shoe at her, calling her a "p***y." Now, more than a month later, the 2 will be seated in the Microsoft Theater in L.A. Interesting to note, Cardi is up for 8 awards, Nicki was not nominated for any.
It's unclear how close they'll be seated to each other, but we know neither Cardi's team nor Nicki's made any special request to avoid each other.
Regardless, there will be high security. We're told the LAPD knows the 2 women will be there and they are on red alert.