Monica Says Kanye West's Relationship with Trump is Doing More Harm than Good
Monica
Kanye's Barking at the Wrong Prez
... Trump Won't Help Us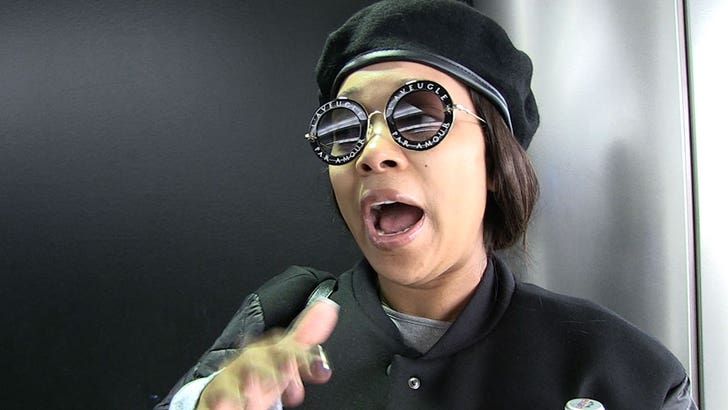 TMZ.com
Monica says Kanye West is misguided if he thinks teaming up with Donald Trump is helping the world ... and it's time for Ye to put the kibosh on their relationship.
We got the R&B singer at LAX Tuesday and asked about Kanye and Trump's Thursday lunch date to discuss prison reform, jobs and reducing Chicago gang violence. Sounds great, but Monica still thinks Kanye should pull out because he's doing more harm than good for the black community.
She acknowledges Kanye has noble intentions, but says he's become too divisive for anyone to take him seriously.
Watch the clip ... Monica strongly insinuates Kanye needs to get on the same page with other black leaders before sitting down with Trump.
From what we've seen Kanye say about "free thought" ... that's highly unlikely.
One more thing ... she says Kim Kardashian's track record with the Prez doesn't automatically mean Kanye will have the same success.
Monica's disapproval aside ... POTUS is clearly gung-ho about the Kanye meeting.
President Trump on Kanye West visiting the White House Thursday: "He loves what we're doing for African American jobs...and Kanye is a smart guy and he sees that." pic.twitter.com/MWIsXiHasH

@WardDPatrick