Tara Reid Removed from Delta Flight After Flying Into Rage
Tara Reid
Removed from Flight ...
Bitched About Wrong Seat, Pillow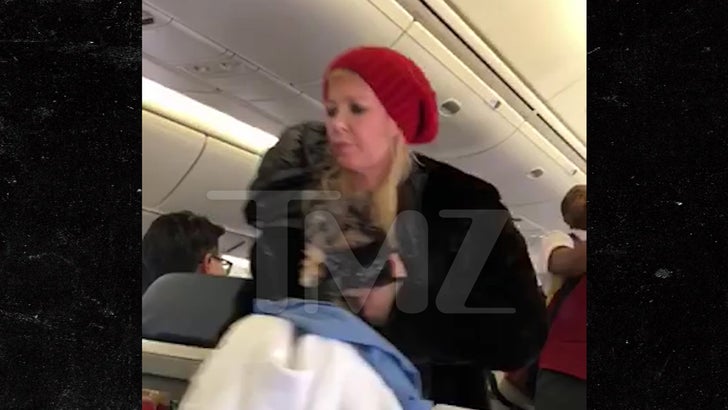 TMZ.com
Tara Reid flew into a rage on a flight, shortly before takeoff ... prompting the captain to toss her, and her little dog, off the plane.
The incident went down Monday afternoon on Delta Flight 613 from LAX to NYC. Witnesses tell us Tara was pissed and loudly complained about being given the wrong seat. She later bitched about not getting a pillow. Flight attendants tried diffusing the situation ... but it was too little, too late.
We're told the pilot -- after pushing back from the gate -- announced he was turning around because of a customer service issue. In the video, you can see Tara being told she had to go. Cops were not called and Tara complied ... deplaning with her dog.
Tara's side of the story is she thought she had a window seat and was upset that wasn't the case. Further, she says she was cramped in her seat because the woman in front of her had reclined.
A Delta spokesperson tells us the flight eventually took off for NYC after a short delay. Tara boarded an alternate flight.