Trevor Donovan Rescues Puppy While Shooting Movie at Lake Havasu
Trevor Donovan
Saves Puppy from Drowning!!!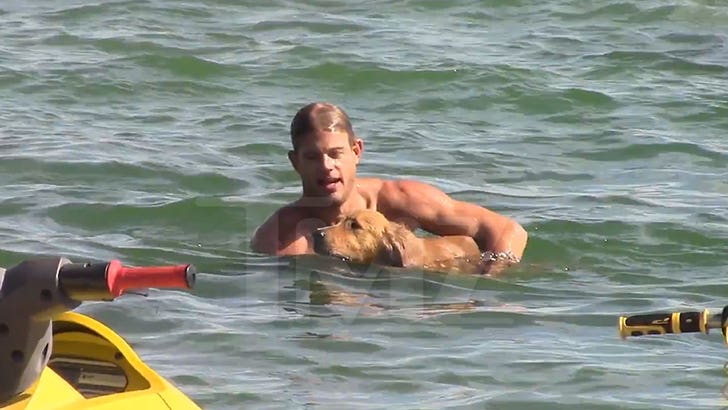 TMZ.com
Former "90210" star Trevor Donovan is saving lives in a much hotter zip code now -- he rescued an exhausted puppy in Lake Havasu ... TMZ has learned.
We got this video, shot Thursday on the lake bordering Cali and Arizona ... and you can see Trevor dive into action. We're told the dog -- a 4-month-old golden retriever named Shadow -- belonged to one of the crew members on the movie Trevor's shooting out there.
The pup had apparently swam out too far, and was tiring as it tried to get back. Trevor busted out his best butterfly stroke and helped the dog back to shore.
Trevor's shooting a jetskiing movie called "Hot Water" ... which he's described as an homage to '80s and '90s comedies like "Caddyshack" and "Ski School."
Talk about perfect timing -- for him and the dog -- Thursday happened to be Trevor's birthday. He can't say it wasn't a happy one.
Only downside for Trev? It's not often his shirtless bod gets upstaged, but Shadow is REALLY cute!