Tommy Lasorda Lasts All 13 Innings of Dodger Game, Basks in Victory
Tommy Lasorda
Lasts All 13 Innings of Dodger Game
... Basks in Victory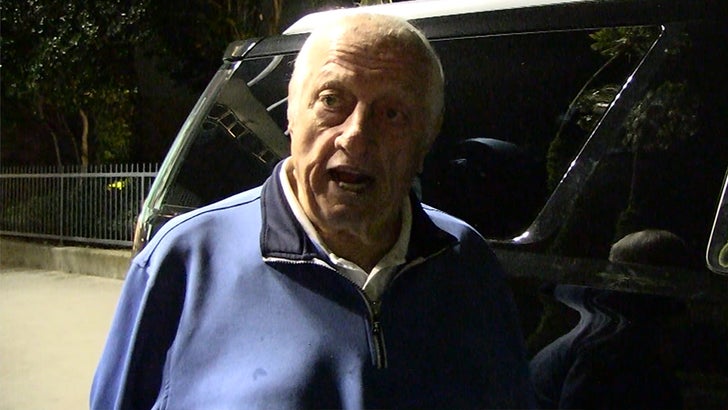 OCTOBER 2018
TMZSports.com
The Dodgers game didn't end until 11:30 PM PT -- but 91-year-old Tommy Lasorda managed to stay up through all 13 innings to revel in sweet, sweet victory ... and TMZ Sports has the video.
Guys, most 91-year-olds go to bed like 5 HOURS BEFORE THIS GAME ENDED!!!
But, yeah ... while you were getting your beauty sleep, the Dodgers nonagenarian was at the stadium supporting his team like a damn hero. Shame on you.
Lasorda is totally pumped about tying up the NLCS with the Milwaukee Brewers at 2 games apiece following the 13-inning thriller ... and says the fans were awesome (cough, Kike Hernandez).
We're just hoping he gets a chance to rest up before today's game at 2 PM. The guys need ya, Tommy!!
On the other side -- we spoke with "Gossip Girl" star and big-time Brewers fan Jessica Szohr about the game ... and she's still confident her team will make it to the Fall Classic.
TMZSports.com