Scott Stapp Says it Wasn't a Suicide Attempt, But T.I. Did Save Him After an Accident
Scott Stapp
I Didn't Try To Kill Myself!!!
But, T.I. DID Help Save Me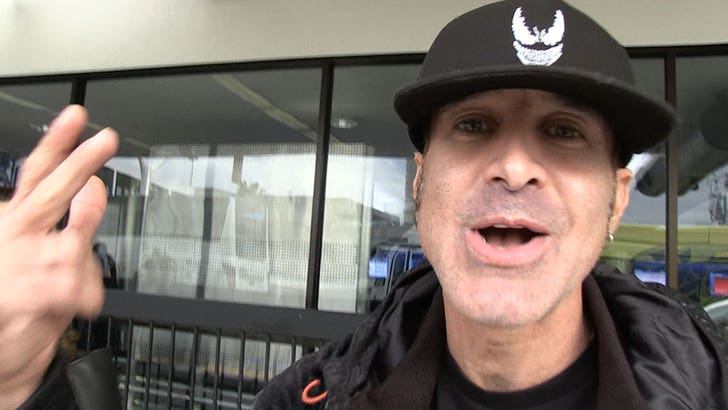 TMZ.com
Scott Stapp admits he might not be alive today if it wasn't for T.I. being in the right place at the right time, but denies the rapper's claim he was suicidal.
We got the ex-Creed frontman Wednesday at LAX and asked about T.I.'s long-held claim he intervened in Scott's 2006 alleged suicide attempt in Miami. Scott tells us T.I.'s version of the story isn't entirely accurate.
Check out the clip ... Scott says he'd had an accident when T.I. found him bleeding out on a balcony at the famed Delano Hotel, but says it was NOT an attempt to take his life.
T.I.'s memory of the event has become music folklore, but Scott doesn't seem to mind. In fact, he gushed about how the ATL rapper really was a guardian angel of sorts.
For the record, in recent years, Scott's described the incident as a fall from his hotel room window while he was on a drug binge.
Bottom line ... Scott has nothing but love for T.I. and sent him a heartfelt message, via our photog.