Chief Keef Strikes Plea Deal in DUI Case
Chief Keef
Strikes Plea Deal
... In DUI Bust
Chief Keef just caught a huge break in his DUI case ... getting a pretty sweet plea deal that will keep the rapper out of jail.
According to legal docs, obtained by TMZ, Chief got his felony DUI charge reduced by pleading no contest to a reckless driving charge.
Chief got off with 6 months probation and was ordered to perform 50 hours of community service.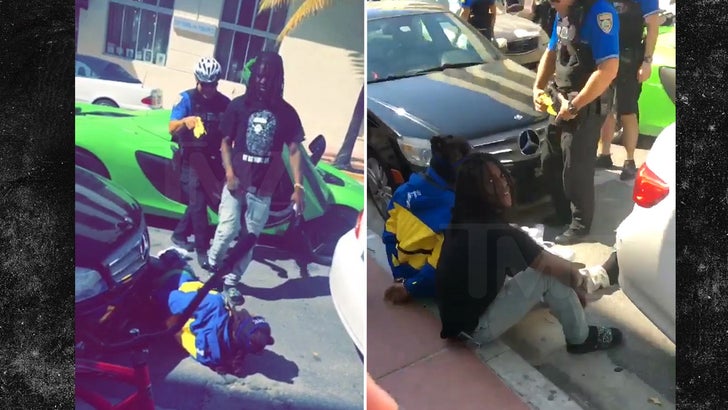 APRIL 2017
TMZ.com
We broke the story ... Chief Keef was busted for DUI last year in Miami, after cops pulled him over in his green Lamborghini.
Cops say Chief had a ton of drugs in his system when he was arrested, and the list is pretty wild ... Keef tested positive for Morphine, Codeine, Promethazine, THC, Hydrocodone, Norcodeine, Dihydrocodeine and Hydromorphone. That's 8 different drugs!
The heavy drug use is interesting ... as part of his probation, Chief Keef is barred from using intoxicants in excess. Sounds like it could be a long 6 months for Chief.