Marcellus Wiley Warns Redskins Fans, The Team Ain't That Good!
Marcellus Wiley
Warns 'Skins Fans
The Team Ain't That Good!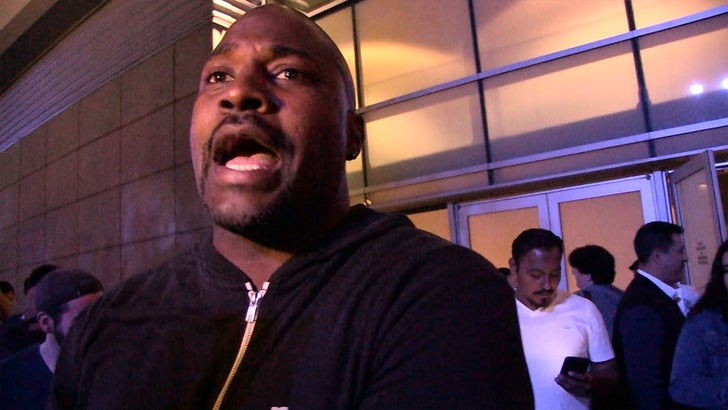 TMZSports.com
Sorry, Redskins fans ... Marcellus Wiley ain't giving props to Washington for its 1st place start ... telling TMZ Sports they've only got a 6-3 record 'cause the NFC East sucks!!
"Man, I hate to be that guy," the ex-NFL star says ... "But, it's a suppressed division. We know that."
The Eagles and Cowboys are 4-5 and the Giants are 2-7 ... and Wiley seems to think that's the only reason the 'Skins are looking at a playoff spot right now.
"Dallas is trying to figure out which way is up. Obviously, Philadelphia is having a hangover from last year. And, you look at the Giants, man, Eli at the quarterback position not living up to the standard."
"Yeah, they're taking an advantage of a suppressed division right now."
The good news for Washington? Marcellus ain't giving much of a chance for the rest of the teams in the East to catch the 'Skins -- laughing at the idea that the Giants can run the table down the stretch.
Bottom line ... Marcellus is tellin' Washington to enjoy the likely NFC East title this season -- but don't expect much in the playoffs!!!