John Legend Says Cardi B Will be the Star Judge on New Hip-Hop Competition Show
John Legend
Screw the Critics ...
Cardi B's Gonna Shine on My New Show!!!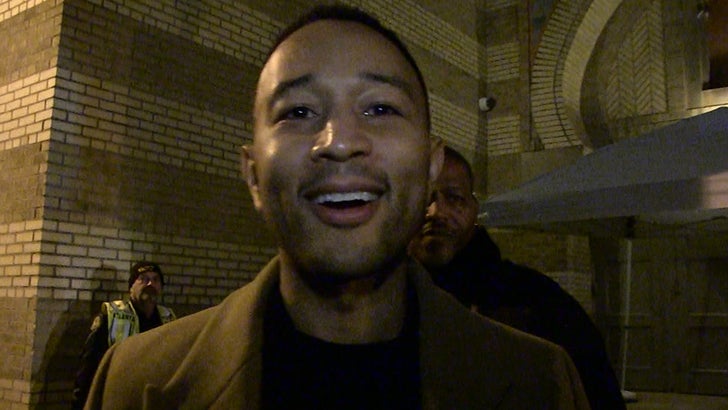 TMZ.com
John Legend's got a guarantee for all the people slamming the choice of Cardi B as a judge on his new hip-hop competition series.
We got John leaving the Fox Theatre in Atlanta Tuesday night and asked him how he feels about critics saying Cardi's unqualified for the role on the upcoming Netflix show, "Rhythm + Flow," which he's executive producing.
Check out his response ... not the least bit concerned.
"Rhythm + Flow" will be Netflix's first stab at a music reality competition and the first show of its kind to focus solely on rap. It's scheduled to launch in fall 2019, and T.I. and Chance the Rapper are slated to join Cardi on the judges' panel.
And, to be fair, our camera guy got it all wrong -- while there was backlash to Cardi being named a judge, Wendy Williams wasn't part of it. She actually supported the choice on her show, saying Cardi will be a big reason to watch ... especially for young viewers.
Cardi clearly agrees too.