Deontay Wilder vs. Tyson Fury Draw Was 'Bulls**t' According to Ice Cube
Deontay Wilder v. Tyson Fury
That Fight Was 'Bulls**t!!!'
Ice Cube Angry About Draw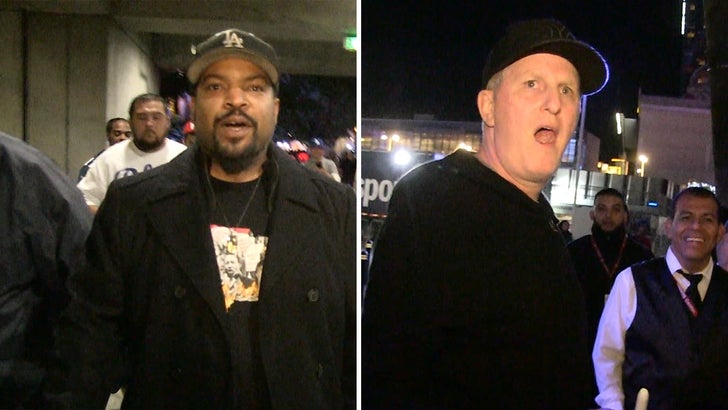 TMZSports.com
Ice Cube's gotta say it was NOT a good day when Deontay Wilder and Tyson Fury's heavyweight championship fight ended in a split decision draw -- in fact, Cube's straight up pissed.
We got him storming out of L.A.'s Staples Center moments after the boxers fought to a 12 round tie, and he called the outcome "bulls**t" because he thinks Wilder was robbed.
True enough, Wilder did knock down Fury twice -- including in the 12th -- but he got up both times.
Just like the match ... opinions are split. We also talked to boxer Andre Berto leaving the bout and he thought the result was fair, and he's looking forward to a rematch.
We know this ... if there is a rematch -- there's totally gonna be -- you can believe Ice Cube won't be watching! He's really not happy.