MC Hammer Pops Up at 50th Birthday Party for Oakland's Former 'Crack King'
MC Hammer
Pulls Off Surprise 'Pumps & a Bump' ...
For Ex-'Crack King' Bday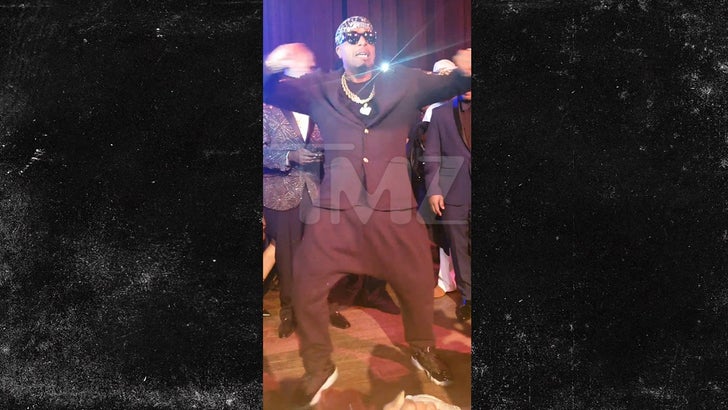 TMZ.com
MC Hammer had a special treat for the 50th birthday of Oakland's one-time "crack king" -- a performance that pumped up the party, and proved Hammer's moves are still fire.
The legendary rapper dropped in for the Bay Area gig to help convicted drug dealer Darryl Reed celebrate the big 5-0 last weekend. MCH danced and rapped his hit, "Pumps and a Bump" with the same tireless effort as he had back in '94.
Folks inside the bash at Yoshi's jazz club in Oak Town tell us Hammer surprised everyone right after they finished singing 'Happy Birthday' to Darryl.
He did a couple songs -- not 'Can't Touch This' -- took some photos and bounced.
Pretty swaggy celebration for Darryl, who got out of prison in 2016. He served 26 years of a 35-year prison sentence before President Obama granted him clemency.