Roger Goodell Not Ready to Talk About Kareem Hunt
Roger Goodell
Not Ready to Talk
... About Kareem Hunt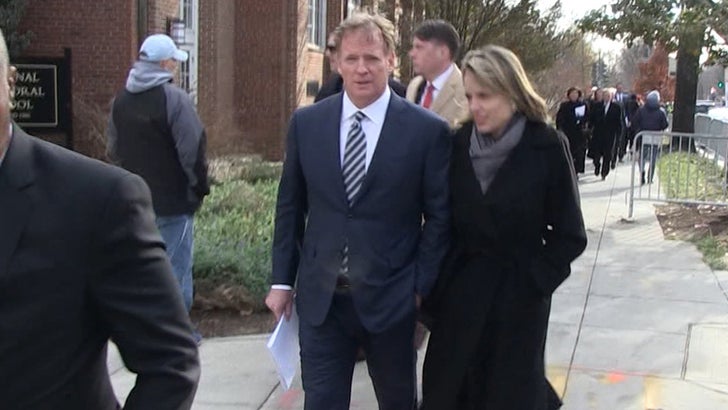 TMZSports.com
So, we had to ask about the obvious issue involving the NFL and TMZ ... Kareem Hunt.
We got right next to the NFL Commish and asked him if he thinks Hunt will ever play another down in the league. We asked some follow-up questions too.
But, Goodell wasn't ready to have that conversation.
The NFL has issued several statements on the Kareem Hunt situation so it's not like the league is stonewalling the media -- but so far, we haven't heard from Goodell directly.
Back in 2014 during the Ray Rice situation, Goodell held a press conference and took questions from reporters about the league's attempts to obtain the video.
So far, we haven't heard of any plans for Goodell to hold a similar media event in regards to Kareem Hunt.