Ellen DeGeneres Deserves a Break From Her Show if She Wants One, Her DJ Says
Ellen DeGeneres' DJ tWitch
She Deserves A Break From TV
... But, She Will Be Back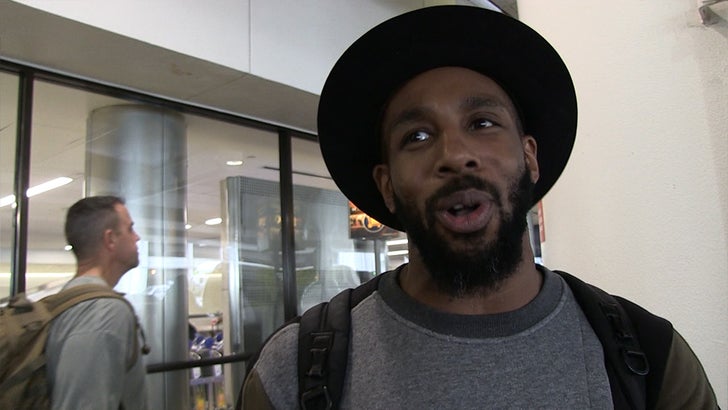 TMZ.com
The man responsible for spinning tunes on 'The Ellen DeGeneres Show' tells us Ellen has more than earned the right to walk away from her TV commitments if she wants ... but he's confident she wouldn't stay off the air forever.
We got tWitch Friday afternoon at LAX and asked about his boss' decision to possibly step away from her daytime talk show when her contract runs out in 2020 ... and tWitch rattles off all the good things Ellen's done for the world and says that's justification for her to retire whenever she pleases.
tWitch and Ellen have gotten close over the years ... remember, since 2014 he's been setting the vibe on 'Ellen' and pumping up the crowd, plus he's her featured sidekick on "Ellen's Game of Games."
And, while Ellen says she's still contemplating retirement, tWitch tells us why he's convinced she won't be able to remain on the sidelines for long.