Danny Trejo Says Trump's Wall Plan is Futile, But Supports Improving Border Security
Danny Trejo
Trump's Wall Idea Sucks ...
It's 'Throwing Money Away'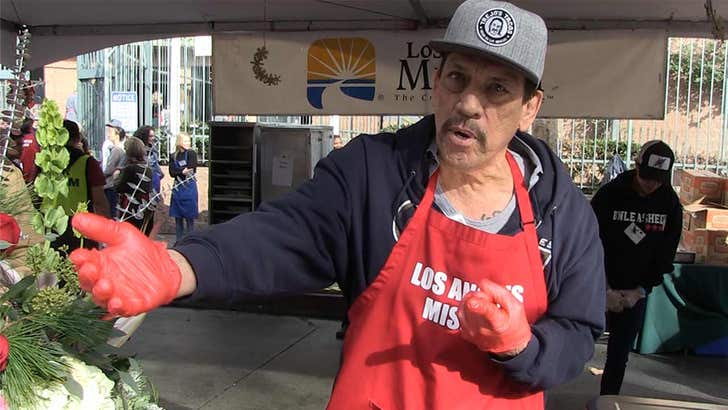 TMZ.com
Danny Trejo's got a big problem with Donald Trump's master plan to build a big beautiful wall along America's southern border ... he doesn't think it will work.
We got the "Machete" star at Los Angeles Mission Friday helping serve food to the homeless, and asked for his take on the President's demand for border wall funding and the government shutdown.
Danny tells us Trump's wall plan is futile, because no matter how high it is ... he's not accounting for how far below ground it needs to go. The actor also suggests POTUS has delusions of grandeur ... and just wants his name on something rivaling China's famous landmark.
Trejo's not against more border security, though ... he just believes there are much smarter ways to use funding for it.
BTW, Trump revealed an interesting potential design for his border wall Friday ... it definitely doesn't address Danny's concerns.
As for the government shutdown -- which Trump declared "The Democrats now own" -- Machete calls BS on that too.