Anthony Weiner Released From Halfway House, Happy and Hopeful
Anthony Weiner
Free Man Again
... I'm Glad This is Behind Me!!!
Anthony Weiner is officially a free man, after doing the remainder of his time at a halfway house for prison inmates ... and he's elated.
The disgraced former Congressman walked out of a residential re-entry center in NYC Tuesday morning, where he's been since February after transferring there from a Massachusetts federal prison.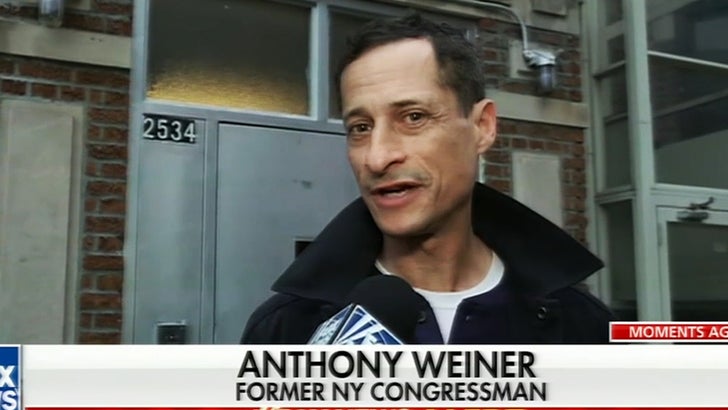 FOX NEWS
Weiner, who was barely holding back a smile, said it's good to be out, adding ... "I hope to be able to live a life of integrity and service. I'm glad this chapter of my life is behind me."
Now that he's free, Weiner will be under supervised released for 3 years and will have to register as a sex offender. He's also on the hook for a $10k fine.
Weiner began serving a 21-month prison sentence in November 2017 after pleading to sexting a 15-year-old girl. He served about 15 months of it before being transferred to the halfway house in February ... receiving a shortened sentence for good behavior.