Jeremiah Trotter Training Son To Be Monster At Clemson, Kid's 'A Killer!'
Jeremiah Trotter
Training Son To Be Clemson Monster
... Kid's 'A Killer!!!'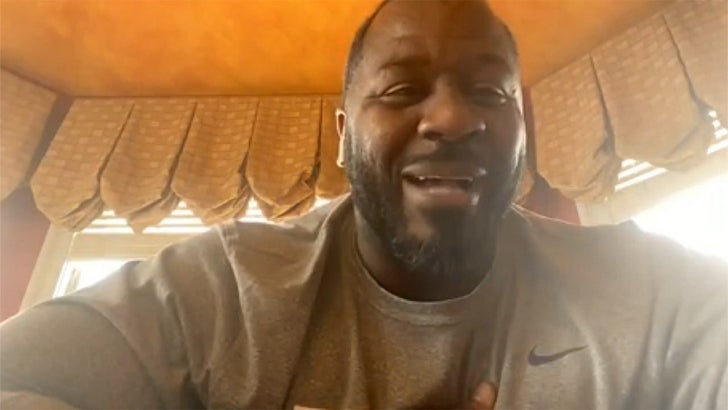 TMZSports.com
Philadelphia Eagles legend Jeremiah Trotter tells TMZ Sports he's training his Clemson football commit son to be a BEAST ... saying the kid is going to better than him!!!
"He's more athletic than I was," Jeremiah says. "He's faster than I was ... he's better in space than I was."
FYI, Jeremiah ain't blowing smoke ... his son, Jeremiah Trotter Jr., is a nationally ranked linebacker in the 2021 class who's already 6 feet, 210 pounds.
And, Jeremiah Sr. tells us he thinks Swinney is going to LOVE the kid once he gets to Clemson's campus in a couple years ... saying the Tigers coach is "getting a killer, man!"
"Since he was young, I mean this kid, I just tell all my friends this guy will run through a brick wall," Trotter says ... "he covers like a DB but he hits like an old-school, physical linebacker."
Sounds like the apple doesn't fall too from the tree, right???