Brad Pitt & Jennifer Aniston Have Loving Reunion at SAG Awards
Brad Pitt & Jennifer Aniston
Fancy Meeting You Here!!!
Public Reunion Finally Happens at SAG Awards
The famous exes not only came face-to-face Sunday night at the Screen Actors Guild awards -- but they had a warm and loving embrace in front of all the cameras. Can we get an AMEN?!
Although both have been vocal about their friendship in recent years, we haven't seen this kind of PDA since they split in 2005.
A few weeks ago at the Golden Globes they had a near-miss on the red carpet, but Brad said he'd run into her at some point because "she's a good friend." Later that night they both attended the same after party and chatted for a while, but there were no photos or video of that tete-a-tete.
As it turns out, the SAGs were a perfect setting for this reunion, since they were both big winners. Jen picked up the Best Actress in a Drama Series award, just moments after Brad took home the Best Supporting Actor in a Motion Picture award.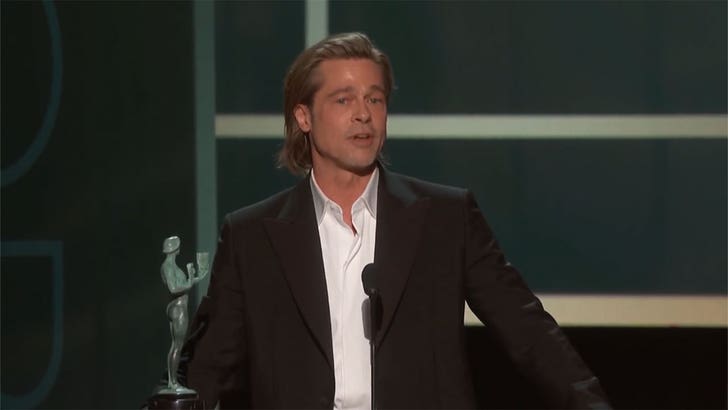 TNT
During his acceptance speech, Brad joked about his role in "Once Upon a Time in Hollywood" being a real stretch for him -- "A guy who gets high, takes his shirt off and doesn't get on with his wife." You have to watch for Jen's reaction to that punchline.
As for her speech -- not that we need to add more "awww" to the moment, but -- just check out Brad watching Jen accept. JUST WATCH HIM! Oy, that smile.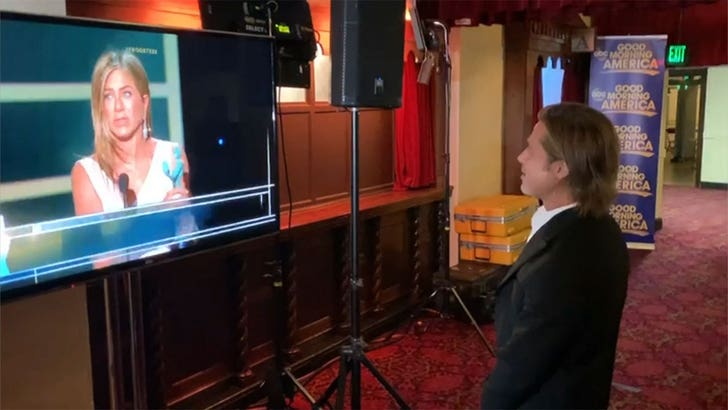 BACKGRID
We know what you're all thinking ... and yes, we're saying there's a chance.