Jamie Foxx Pays Emotional Tribute to 'Legendary' Kobe Bryant
Jamie Foxx
Pays Emotional Tribute to Kobe
... 'He Lived Legendary'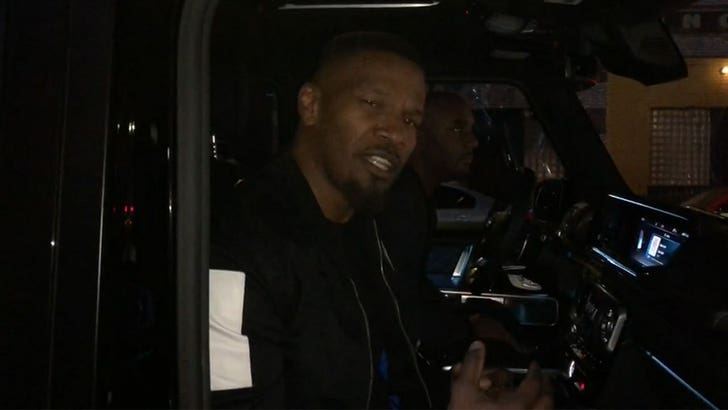 BACKGRID
Jamie Foxx, like the rest of the world, is still in shock over Kobe Bryant's death -- that's obvious in this video -- but he mustered the strength to honor the "legendary" baller.
The Grammy and Oscar winner was out Monday night leaving Tao in Hollywood when a photog asked if he had any words for Kobe's family. and friends. He got a bit choked up, but then spoke earnestly about how Kobe "made us think about love."
Jamie went on to get pretty deep -- talking about Kobe's transition from being a "legend" in life to what he can be now. He also talked about God's plan, and doubts people might have in the wake of such a tragedy.
TMZ Sports broke the story ... Kobe, his 13-year-old daughter and seven others perished Sunday when the helicopter they were riding in crashed in Calabasas.
Waiting for your permission to load the Instagram Media.
Jamie himself took to Instagram Monday and dedicated 6 different posts to Kobe, Gianna and the rest of the victims.