Andrew Luck 'Having Time of His Life' In Retirement, Says Colts' T.Y. Hilton
Andrew Luck
'Having Time of His Life' In Retirement
... Says Colts' T.Y. Hilton
Colts fans should probably just abandon all hope of an Andrew Luck comeback -- 'cause the QB is telling T.Y. Hilton he's having a BLAST in retirement.
Hilton -- who just signed a 1-year, $10 million deal with the Colts -- is still pretty close with his old quarterback ... despite the fact Luck hung up his cleats in 2019 at the age of 29.
There have been rumblings that Luck could change his mind and rejoin the Colts in the near future -- but Hilton told the media on Thursday the chances of that happening are slim to none.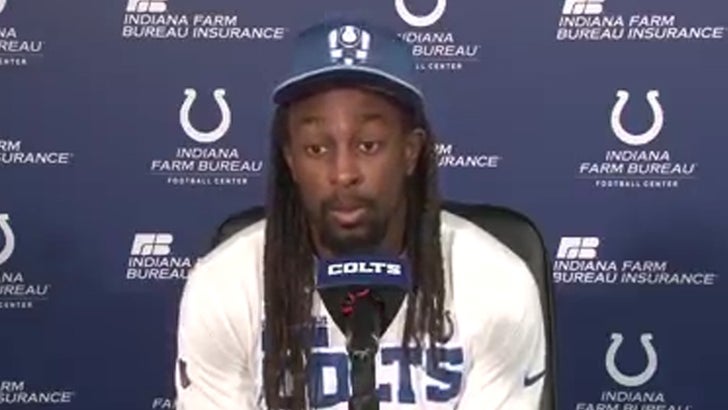 Indianapolis Colts
"He's just enjoying his vacation," Hilton said with a big ol' smile ... "I probably have to stop calling him for a bit. He might make me want to retire!"
A reporter asked if he thinks Luck's "vacation" will be a permanent one -- to which Hilton responded, "Oh, permanent! He's having the time of his life! He's kinda making me jealous. So we'll see."
In other words, Luck is wasting away in Margaritaville ... enjoying his family and friends without musclebound killers trying to take his head off every day.
Oh, and also worth mentioning Luck made more than $109 MILLION in contract money during his NFL career ... not including endorsements!
So, it's not like he'll be hurting for cash.
Bottom line ... Andrew Luck is dunzo. Better hope this Carson Wentz move pays off.