Golden Globes to Be Held Without Audience, Celebs in Attendance
Golden Globes 2022
No Audience, Celebs in Attendance
Show Will Highlight Plan to Improve Diversity
The Golden Globes are, indeed, happening this year -- but there'll be some major changes ... including where you can catch it, and who will (or won't, rather) be there to bear witness.
A release Tuesday states the Globes are going to be livestreamed this year, where winners will be announced for their respective categories. The big difference, of course, is that NBC will not be carrying the broadcast ... nor will any other major network.
There also won't be a large audience or any celebs in attendance.
You'll recall ... the NBC decision came down last year after some diversity controversy caused by the Hollywood Foreign Press Association, which many felt hadn't done enough by 2021's show to nominate more people of color -- something they vowed to fix and work on going forward. It even became a running (awkward) gag throughout last year's ceremony.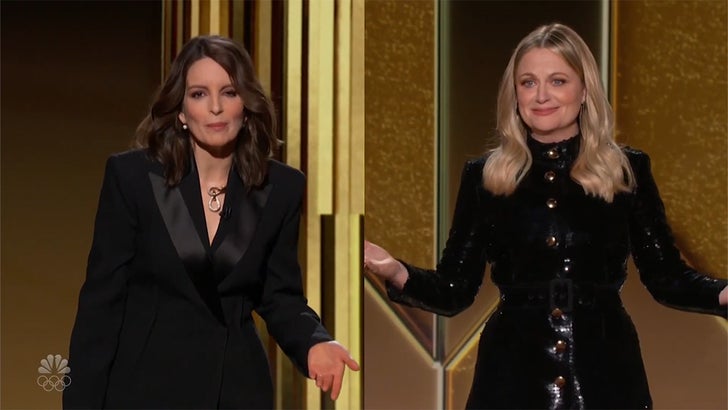 2021
NBC
They've made some strides since then ... but not nearly in enough time to find another home.
During the show, Kyle Bowser, Senior Vice President of the NAACP Hollywood Bureau will break down the "Reimagine Coalition," a movement to increase diversity across the entertainment biz. The coalition is a five-year initiative.
Of course, there will still be COVID precautions in place for the few who are able to attend and present, including proof of vax AND booster as well as a negative PCR test.
However, the main focus of the show will be on the orgs the HFPA has worked with and sponsored over the years.
You see, there's a lot of licensing money HFPA gains from broadcasting the program, which it then dishes out to different charities. Because that won't be happening in 2022, we're told HFPA brass is banking on people's generosity so they can continue helping others.