Victoria Fuller, Playboy Playmates Launch Virtual Community, Sell NFTs
Playmate Victoria Fuller
My Art's Taking Playmates Digital!!!
Launching NFTs, Virtual Community
Playmate Victoria Fuller is creating a virtual community in the world of NFTs -- using her own artwork -- and she's bringing a bunch of other Playboy models along for the digital ride.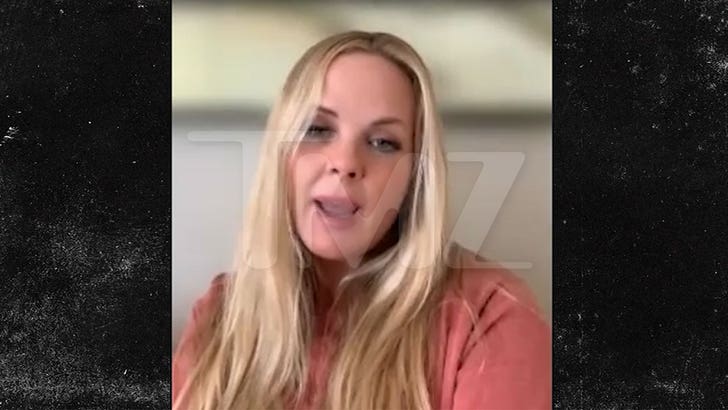 TMZ.com
Victoria was Miss January 1996 back in Playboy's heyday, but she tells TMZ there's one thing she wants to make clear now -- "I'm an artist first and foremost," and that's why she's diving into non-fungible tokens ... to take control of her work.
With the Playboy brand shifting its focus and the Mansion's doors closed, Victoria says former Playmates can't connect with fans, or make money the way they did back in the day. She's aiming to change that with her new Rogue Playmate series.
Here's how it works ... every NFT buyer will be airdropped a members-only "golden key" ... which grants them access to the virtual Rogue Mansion -- a digital space to hang out and interact in real-time with the models in the Metaverse.
The images for the NFTs are designed by Victoria and renowned multimedia artist Dutch Bihary. VF says she's most excited about carving out a niche for herself in the male-dominated world of digital art.
The first drop, on March 30, will feature 9,600 generative NFTs, each based on one of the 12 founding members of Rogue Playmates -- among them Lisa Dergan, Renee Tenison, Karen McDougal and Victoria.
A portion of sales will be donated to nonprofit orgs that advance women's causes and empowerment. As Victoria told us, "I would really like to bridge the diversity gap by supporting those causes."