Michael Rapaport Says Ukraine President Zelensky Inspiring to Jewish People
Michael Rapaport
Zelensky Is An inspiration ...
From One Jewish Comedian To Another!!!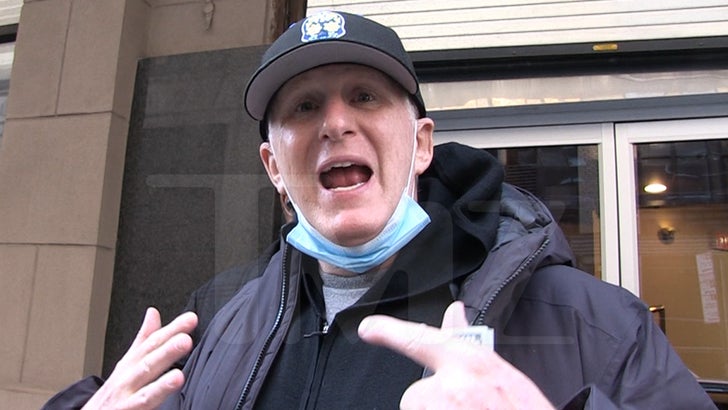 TMZ.com
Michael Rapaport is commending President Zelensky for his bravery ... giving his seal of approval to a fellow Jewish man and comedian.
We got Michael in NYC on Thursday, and he had nothing but praise for the Ukrainian President -- who Rapaport believes has been a great leader through such uncertain times.
Michael tells us "[Zelensky]'s been vocal, he's been emotional ... it's been inspiring to me as a Jewish man."
As for how he'd handle a situation similar to Zelensky, Rapaport jokes he'd simply call the guy for help.
Of course, Zelensky was a very famous comedian and actor in Ukraine before becoming President, a role Rapaport believes he should keep -- because he's excelling -- and leave the entertainment biz behind.
Before Zelensky was elected into office in 2019, he starred in a show called "Servant of the People," where he filled a similar role -- a teacher that becomes president and becomes an icon of bravery. Life imitating art.