Brittney Griner Requested House Arrest, Court Denied Request
Brittney Griner
Asked Court For House Arrest
... Request Was Denied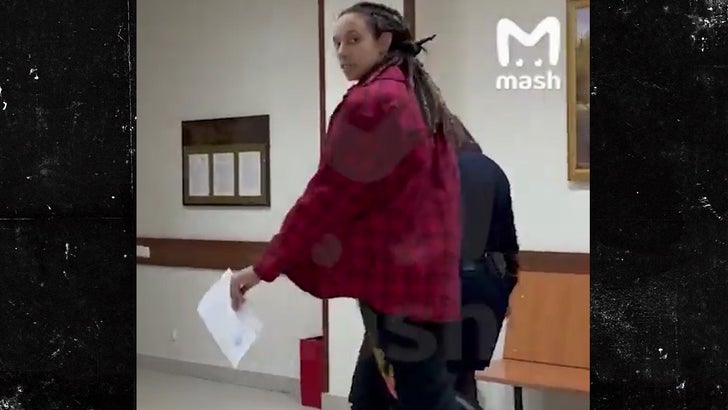 Mash
7:19 AM PT -- 3/18 -- We're learning more about Brittney Griner's hearing in Moscow on Thursday. Sources close to the situation tell TMZ Sports the hearing was actually requested by the WNBA star's legal team. They asked the court to allow BG to be released on house arrest.
The request was denied by the court ... something our sources say the Griner legal team expected.
As for the May 19 date ... that's when Griner is expected to return to court. If the Russian investigators need more time, they'll request an extension in May.
Once the investigation is complete, we're told a trial date will be set.
We're also told Griner's legal team has been able to visit her on several occasions at the location where she's being held.
According to our sources, Griner is "OK," but clearly wants to return home as soon as possible.
Brittney Griner was in a Russian court on Thursday ... and will remain in custody for AT LEAST another two months after they extended the arrest of the WNBA star, who's accused of bringing drugs into the country.
Video was released showing the Phoenix Mercury center walking, presumably outside the Moscow-area courtroom, flanked by two female guards. The footage is the first we've seen of 31-year-old Griner since she was taken into custody weeks ago.
Russian news agency TASS says the Moscow court granted more time to investigate the alleged crimes ... and "extended the period of detention of the U.S. citizen Griner until May 19."
Griner has been in custody since February after Russian customs officials claim they found hashish oil (vape cartridges) in her carry-on luggage at an airport.
As for the conditions of her "detainment," TASS reports she's sharing a cell with two other women who have no prior convictions. They also reported the 6'7" athlete was issued a bed too short for her frame.
After her arrest, Russian officials said they opened up a drug trafficking investigation into Griner.
Everyone from NBA and WNBA stars, actors and actresses, to Griner's wife has called on the country to release Griner ... to no avail.
"There are no words to express this pain," Griner's wife, Cherelle, said earlier this month.
"I'm hurting, we're hurting. We await the day to love on you as a family."
Several prominent politicians have spoken out about Griner's arrest -- including Hillary Clinton, who recently wrote "Free Brittney" on social media.
U.S. Congressman Colin Allred -- who also happened to attend Baylor U. -- recently told us he hopes Griner doesn't become a political pawn during the Russian invasion of Ukraine.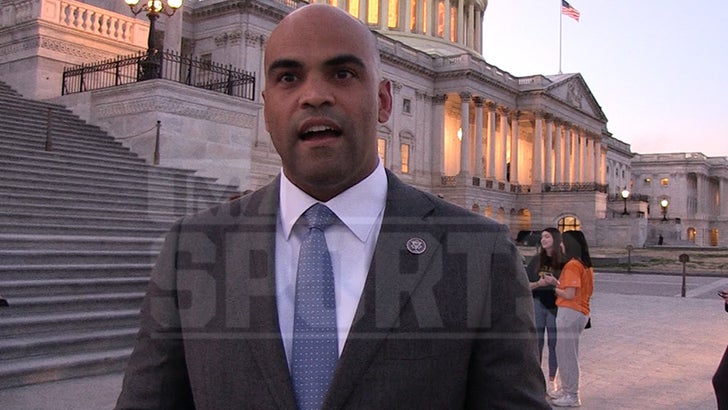 TMZ.com
Many fear Griner -- who has played pro basketball in Russia for years -- could be used as a bargaining chip against America ... as the west has levied very stiff sanctions against the country.
Originally Published -- 3/17 7:10 AM PT