Multiple People Shot at Brooklyn Subway Station, Cops ID Person of Interest
Mass Shooting
Multiple Victims Shot at Brooklyn Subway Station ...
Cops ID Person of Interest
4:47 PM PT -- The NYPD has just identified a person of interest in the deadly shooting ... and police want to question him.
Cops say a 62-year-old man named Frank James is under the microscope because he allegedly rented a U-Haul van that has been linked to the attack.
Police say it's unclear if James is the suspected shooter, but they want to question him nonetheless.
9:25 AM PT -- During a press conference, officials described the suspect in detail. They said there are 16 people hospitalized, including 10 with gunshot wounds. 5 of those people are in critical but stable condition.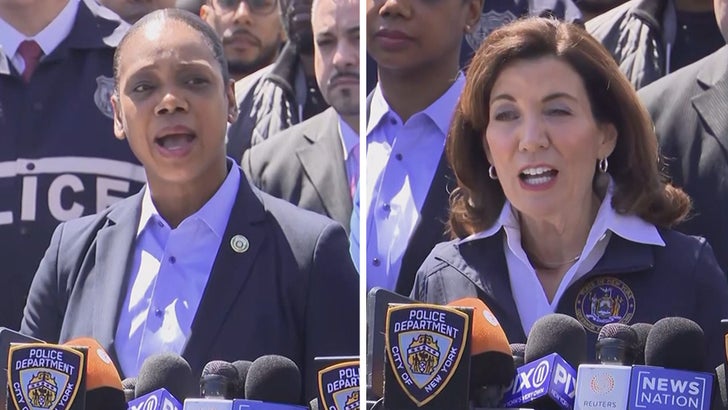 WFMZ
Governor Kathy Hochul said this is an active shooter situation and New Yorkers need to be on alert for the suspect.
7:05 AM PT -- According to AP, 13 people were injured, including 5 people shot. NYPD confirmed there were "no active explosives devices at this time."
Another mass shooting in America ... this time a man opened fire in a Brooklyn subway station during rush hour and left a trail of carnage behind.
There were multiple people shot after a man wearing a gas mask, orange construction-type vest and a gray hooded sweatshirt allegedly shot people waiting for the train. There are reports of a possible explosion as well.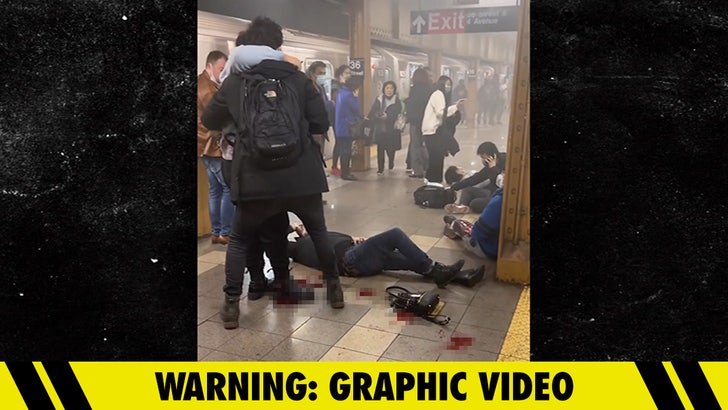 4/12/22
Instagram/@angry_yeti
Some of the injured were covered in blood ... the scene is ghastly. The platform floors were caked in blood as the injured lay nearby.
It occurred around 8:30 AM ET, at the 36th Street station for the D, N, R lines in Sunset Park at the height of morning rush.
The suspect is still on the loose ... cops swarmed the subway station and are on the hunt for him.
A spokesman for the Fire Dept. of New York confirmed several undetonated devices were found, giving credence to the report there was at least one explosion.
Originally Published -- 6:42 AM PT